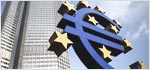 In order to stabilize the financial system, the Central Bank of Spain has taken several measures to cheaper loans. In particular, the decision to limit the rate of return on deposits. 
Return on savings deposits decreased by 20%
The new directives of the central bank of Spain, are supposed to deal with inflated appetites of financiers, hit not only on bank deposits, but also on savings deposits of citizens. There was a sharp and rather significant decrease in profitability of savings deposits: in just one month, this indicator decreased to 20.75% immediately.
Financial analysts say that in January 2013, the average profitability of the top ten bank offers savings amounted to only 2.60% compared to 3.28% in December. This decrease in profitability due to a sharp decrease in income on savings accounts at some of the leading banks of the country. For example, the annual equivalent rate (TAE) for the deposit Cuenta Mas Open of Openbank was reduced from 3.30% to 1.75%. A deposit rate Cuenta Azul of iBanesto bank with a very attractive 3.40% down to a modest 2%.
Others decline, though not as expressive, but, nevertheless, still quite sensitive to the financial market, there have been in other banks.
Spain's central bank tightens control
All of these changes on the plans of the central bank of Spain aimed to prevent the rise in the cost of loans. Banks overestimate interest on deposits wishing to draw on their accounts as much customers' money, but the same measure also forces them to increase and interest on loans. But the high cost of credit money hinders economic activity of entrepreneurs and the public in general. Besides excessive profits on deposits may lead to the next "bubble" in the financial market.
Therefore, the central Bank of Spain will be closely monitor to ensure that financial institutions do not overstate income on deposits. Return on deposits of up to one year should not exceed 1.75% annual equivalent rate on deposits of up to two years should be no more than 2.25%, while for deposits of up to 3 years or more – no more than 2.75% TAE.
The central bank's of Spain directive was sent out in late 2012, but the bankers took some time to react and make changes in its interest rate policy. It is assumed that as a result of a certain inertness of the banking system is expected to further decline in rates for certain types of investments.