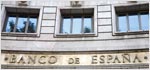 Spain's banking system is represented by the Bank of Spain (Banco de España), savings banks (Cajas), commercial banks (Banco) and foreign banks. In Spain, there are more than 30 banking institutions of national and regional importance. Major banks are BBVA and Santander Central Hispano (includes Banesto).
Savings banks, as well as commercial banks are required to contribute a portion of their assets in government securities. Currently, Spain is experiencing a period merging banks and banks in larger groups.
Often, banks in Spain have very limited business hours, from 8.00 am to 8.30 or 14.00 or 14.30. Some banks are open in the evening once a week or on a Saturday morning.
Spanish banks are allowed to attach to the bank account of all public utilities, including electricity, water, taxes, housing, and a car, telephone and Internet services, and home security alarms. These services can be paid for and personally, but you can only do so from 8:30 am to 10:30 am, and only on certain days of the week (eg, Tuesday and Thursday).
By 2009, in Spain, there were approximately 150 different financial institutions, which had a total of 17,727 branches and offices. In this system, employed almost 140,000 people. 45 banks had the status nationwide. The others – regional, local and foreign banks.